Recently, Autowise.ai announced the completion of Series B3 Funding Round invested by Sense Capital and other institutions. This is the second round of funding since July this year. The funding will be mainly used for R&D and manufacturing of autonomous vehicles, as well as the expansion of the market, especially for launching overseas business.
Huang Chao, the founder & CEO of Autowise.ai, said, "First of all, appreciate the recognition and trust of the new and existing shareholders. Our products and technology are getting more mature, and it is continuously empowering traditional industries to reduce costs and increase efficiency. At the same time, business expansion and technology iteration form a positive cycle. Our business grows tenfold and continues to attract investors. At the end of 2017, Autowise.ai established one of China's earliest robotaxi fleets in Shanghai, then obtained the road test license for autonomous truck, took the lead in commercialization in sanitation scenarios and accumulated a lot of R&D experience as well as operational data. We will launch more and more attractive products in the near future. "
At WAIC 2022, Autowise.ai released its new self-developed autonomous sweeper Autowise V3, demonstrating its technical strength and productization capability. Autowise V3 has received a lot of attention and many potential customer orders upon its release.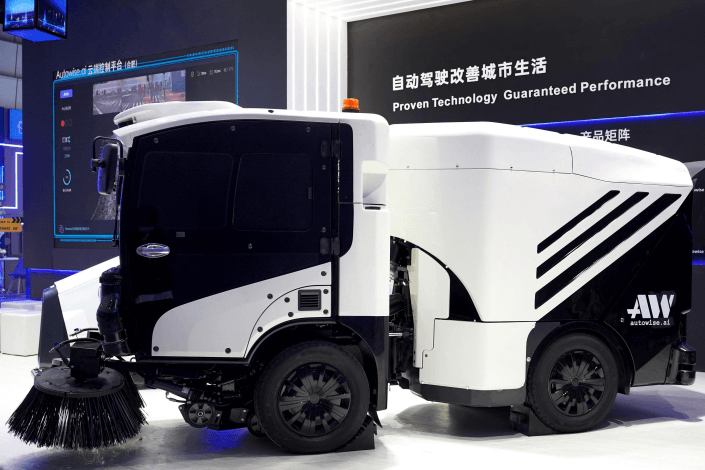 Autowise V3 was launched at WAIC 2022

As the world's leading AI platform company, SenseTime is designated by the Chinese Ministry of Science and Technology as the "Intelligent Vision" national open innovation platform for a new generation of artificial intelligence, with the mission of "to create a better AI-empowered future through innovation" and the vision of "to advance the interconnection of the physical and digital worlds with artificial intelligence, driving sustainable productivity growth and seamless interactive experiences". These coincide with the mission of Autowise.ai. Hu Yutong, managing partner of Sense Capital, said: "Autowise.ai has strong technology and productization capability. It has taken the lead to realize the commercial operation of autonomous vehicles in appropriate scene. After several years of development, the products are getting matured, while business model has been verified. SenseTime has strong technology and business resources. Cooperating with Autowise.ai, we can empower in both directions and shape the future together."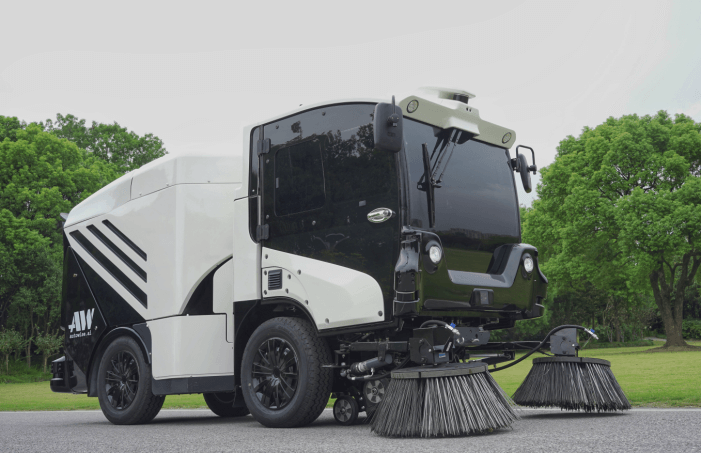 Autowise V3, independently developed by Autowise.ai
Qi Ji Capital acted as the exclusive financial advisor for this round of financing. LuDi, CEO of Qi Ji Capital, said: " The high applicability of autonomous driving in the field of sanitation can effectively solve the existing industry's pain point of over-reliance on manual labor. The demand for autonomous driving technology in sanitation is expected to grow in the future. With a comprehensive technology, operation, and service system, Autowise.ai has deployed nearly 200 autonomous sweepers in more than 20 cities all over the world, with a significant increase in market share and revenue. As an industry-leading AI software company with deep accumulated full-stack AI capabilities, SenseTime is committed to building cutting-edge AI infrastructure. SenseTime has deep industrial resource in Smart City. The introduction of SenseTime in this round of financing will help Autowise.ai to carry out technical exchanges, absorb industrial resources, expand sales channels, and jointly build Smart City in the future. I am glad to cooperate with Autowise.ai. We believe that with the continuous development of smart sanitation and autonomous driving technology, Autowise.ai will have a broader scope of development globally."
【About Autowise.ai】
Autowise.ai, established in August 2017, was founded by Huang Chao, the first officer of autonomous driving in Didi. In 2017, Autowise.ai established one of China's earliest robotaxi fleets in Shanghai and then received the road test license for autonomous sweepers. Autowise.ai took the lead in applying autonomous driving technology to urban sanitation scenarios. At present, Autowise.ai has deployed nearly 200 autonomous sweepers into more than 20 countries and cities around the world.
【About Sense Capital】
Sense Capital is the private equity institution and capital operation platform of SenseTime, focus on artificial intelligence field. Sense Capital distributes the investment layout in the whole industrial chain of artificial intelligence, helps the invested enterprises grow and promotes the integration and development of industrial ecology.