"Intelligent Connectivity Infinite Multiverse", the 2022 World Artificial Intelligence Conference came to a successful conclusion. The conference focused on human, science and technology, industry, city and future, attracting more than 200 enterprises from intelligent industry, metaverse, green carbon, investment and financing, etc. A large number of new products made their debut, showing the latest achievements of digital construction of cities. As a world-leading autonomous sweeping service provider, Autowise.ai was invited to display the new autonomous sweeper Autowise V3 in WAIC 2022.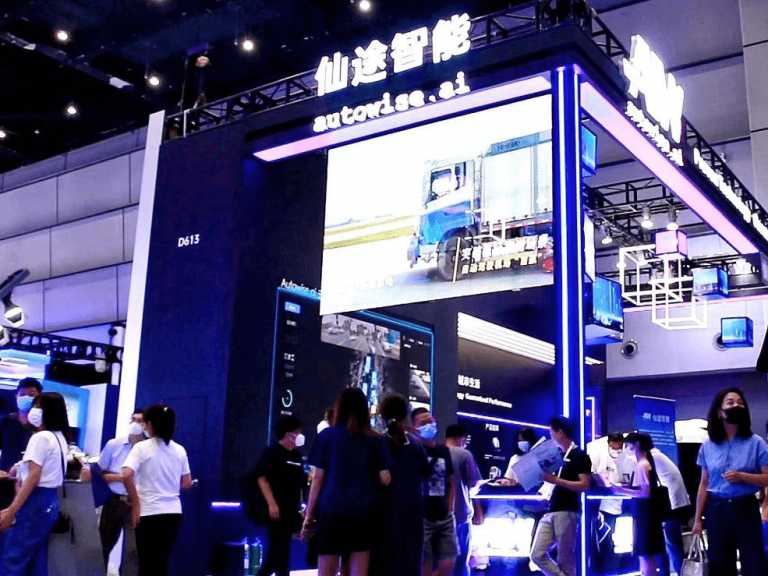 The new autonomous sweeper Autowise V3 was launched in WAIC 2022, attracting many professional audiences and government delegation. Autowise V3 is a fully autonomous sweeper designed for smart sanitation. Equipped with a combination of lidars, cameras, millimeter wave radars, and GNSS antennas, the Autowise V3 sweeper has a 360° coverage of its surrounding environment. The sweeper is equipped with larger freshwater tank and wastewater tank that can support longer cleaning operations. The maximum speed of the sweeper is 30km/h, which improves the sweeping efficiency. The sweeper adopts an articulated steering design with a width of nearly 1180mm and a minimum turning radius of 3.325m. It is more flexible and able to realize better cleaning results for closed/semi-closed sites and narrow road sections. You can use our Vehicle Management Platform for remote start, task setting and data analysis. You also monitor the performance of the sweeper from the Vehicle Management Platform.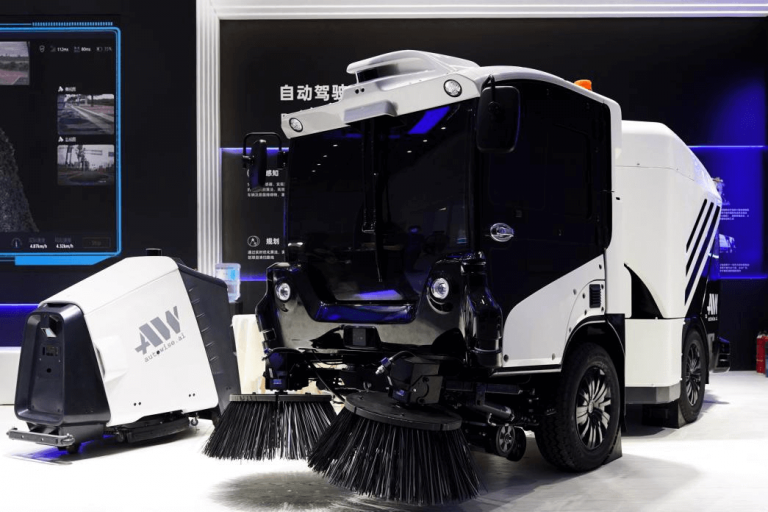 Autowise.ai also exhibited its self-developed fully intelligent Autowise Floor Scrubber on site. Equipped with the autonomous driving system developed by Autowise.ai, the Autowise Floor Scrubber can realize online mapping, self-cleaning, full-coverage path planning, remote setting, online tracking cleaning tasks and other functions. The scrubber supports flexible switching between autonomous and manual driving modes to guarantee performance.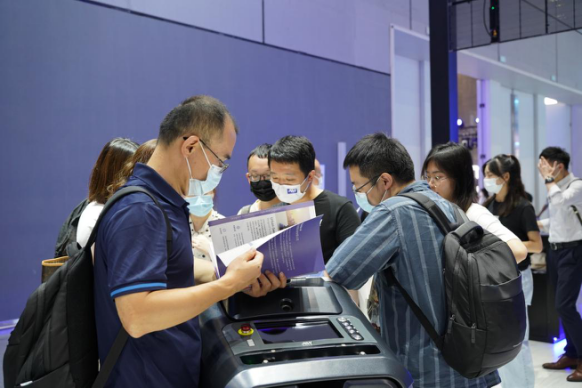 At the industry matchmaking conference of smart community, Yanye Tang, vice president of product and operation from Autowise.ai, introduced the core business and main products of Autowise.ai. Autowise.ai is a technology provider specializing in the research, development, sale, and service of autonomous driving technology. Autowise.ai took the lead in applying autonomous driving technology to urban sanitation scenarios. The products focus on L4 autonomous sweepers that weigh from 1 ton to 18 tons. Each sweeper is retrofitted with autonomous technology and modified to perform a range of autonomous cleaning operations, widely used in tunnels, bridges, viaducts, urban roads, streets, parks and other scenes. Autowise.ai has deployed nearly 200 autonomous sweepers in more than 20 cities around the world.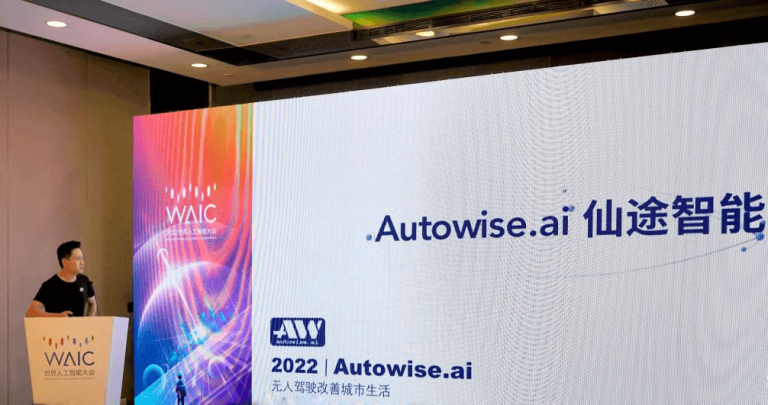 In the interview with Pudong Media Center, Yanye Tang also mentioned three key concepts about Autowise.ai's future development plan, namely, the combination of software and hardware, in-depth focus on sanitation industry, and international expansion. He pointed out that autonomous driving technology needs to achieve mass production of its hardware, once after the economic benefits are generated,quickly implement large-scale commercialization to boost efficiency and reduce cost in the sanitation industry. The products and services of Autowise.ai have successively landed in Germany, Switzerland, United States, and other developed countries. Autowise.ai will be better equipped to match the race of technological disruption and expand its global footprint.