WIBOT, a joint venture established by two market leaders Boschung and Autowise.ai, will display its Urban-Sweeper S2.0 Autonomous sweeper at IFAT 2022, Munich, from May 30 to June 3. Four years after the previous IFAT2020 was suspended due to the COVID-19, IFAT2022 is an unprecedented event. The exhibition will bring together more than 3,000 exhibitors from more than 50 countries and show the world's top products and technologies to more than 150,000 professional visitors from all over the world. Urban-sweeper S2.0 Autonomous will be the only autonomous sweeper on site and will bring a dynamic demonstration.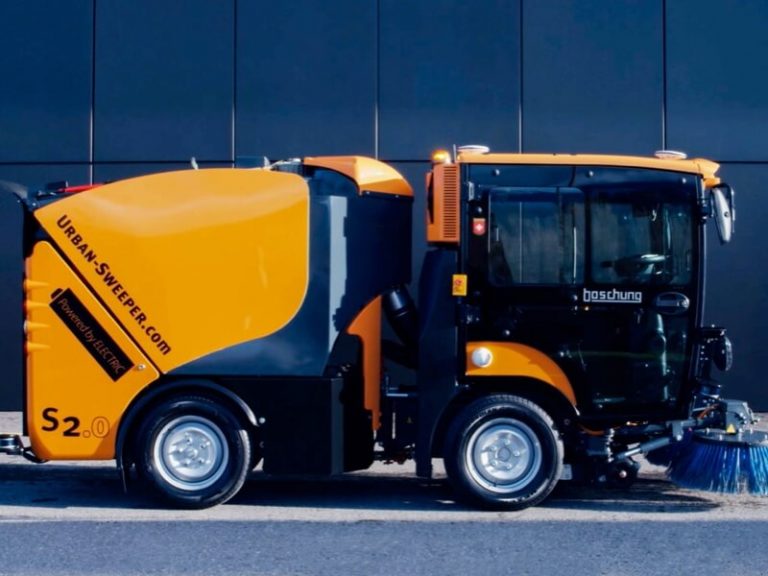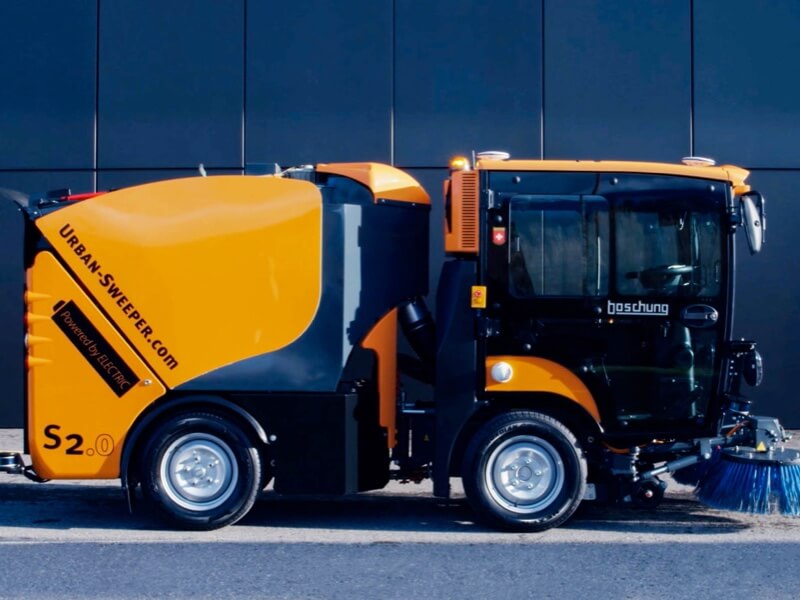 Urban-Sweeper S2.0 Autonomous
As one of the important international exhibitions with UFI certification, IFAT is the world's leading trade air for water, sewage, waste and raw materials management since 1966.
In IFAT 2018, a total of 3,305 exhibitors from 58 countries and 142,472 visitors from 162 countries used this platform for presentations and innovation in the water, sewage, waste and raw materials sector. IFAT 2022, the first offline exhibition since the COVID-19 outbreak, will be held at the Trade Fair Center Messe München. As a highly influential international event in the field of environmental protection, IFAT focuses on three main areas: circular economy, drinking water and sewage systems to combat climate change, and alternative systems in municipal technologies, including municipal hydrogen vehicles and electric vehicles.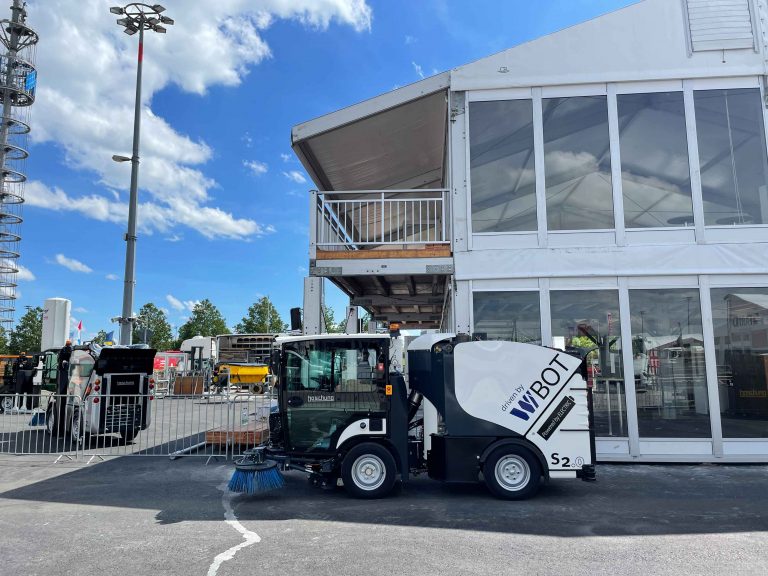 Urban-Sweeper S2.0 Autonomous at IFAT 2022
The Urban-Sweeper S2.0 Autonomous sweeper shown at the exhibition is developed by Autowise.ai in collaboration with the market leader Boschung. Equipped with a sensor system of LiDARs, cameras, mmWave radars and GNSS/INS antennas, the sweeper has a 360° coverage of its surrounding environment. The accurate and efficient recognition algorithm allows the sweeper to track all objects simultaneously within the vicinity of the sweeper. The sweeper is an L4 autonomous BEV capable of autonomous wake-up, garbage recognition, autonomous cleaning, obstacle avoidance, emergency stop, and autonomous parking. It is applicable to scenarios such as urban road, logistics park, mall, and park. The sweeper is empowered with a cloud-based vehicle management platform for user to remotely control it, monitor its performance and analyze operational data.
At the exhibition, Urban-Sweeper S2.0 Autonomous will be dynamically demonstrated in the booth area. The staff will explain the working principle of the vehicle hardware equipment and sensors, show cleaning tasks and application scenarios, and demonstrate basic functions of automatic cleaning, emergency stop and so on.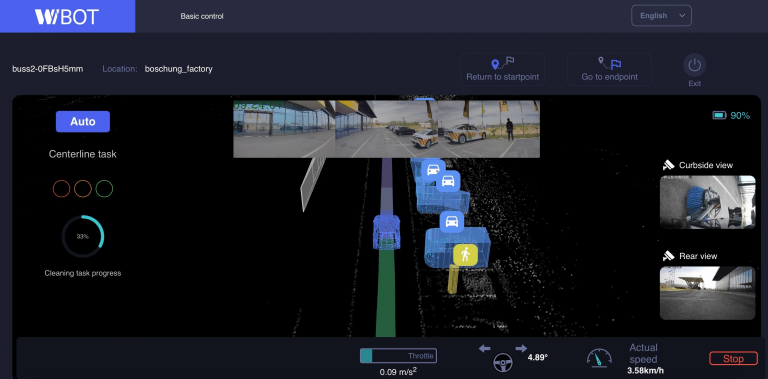 Urban-Sweeper S2.0 Autonomous has been applied to projects in Lingang Shanghai (China), Payerne Industrial Park (Switzerland), Chicago (USA), and Duisburg (Germany). On public roads in Lingang Shanghai, an Urban-Sweeper S2.0 Autonomous sweeper works for more than 6 hours a day. In Duisburg, Urban-Sweeper S2.0 Autonomous carries out driverless sweeping operations in a large logistics park with complex environment, with an average daily operation time of 6.5 hours, efficiently completing cleaning tasks such as curbside cleaning, full coverage cleaning, parking lot cleaning, and smart cleaning. In the Payerne Industrial Park, Urban-Sweeper S2.0 Autonomous carries out autonomous sweeping operations at different times in afternoon and evening, completing tasks of full coverage cleaning and parking lot cleaning. At the IMI factory in Chicago, an S2.0 sweeper also carries out cleaning operations at night – it works from 5PM to 12PM local time, able to complete all cleaning tasks safely and efficiently even at night.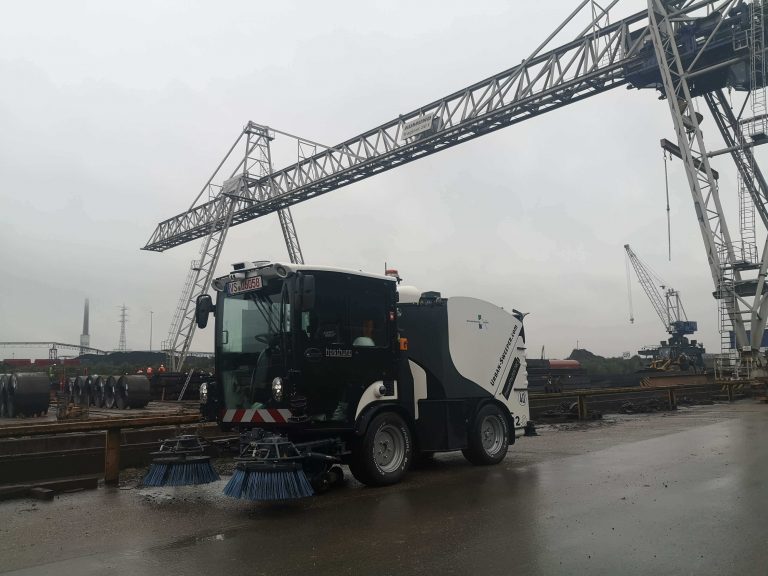 Urban-Sweeper S2.0 Autonomous in Duisburg, Germany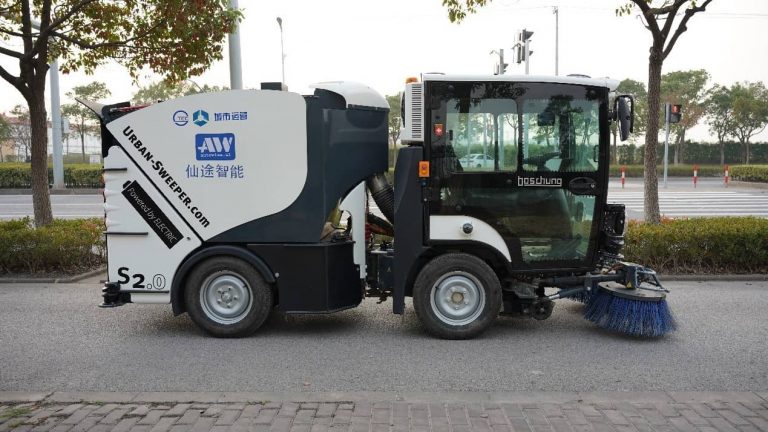 Urban-Sweeper S2.0 Autonomous in Lingang Shanghai, China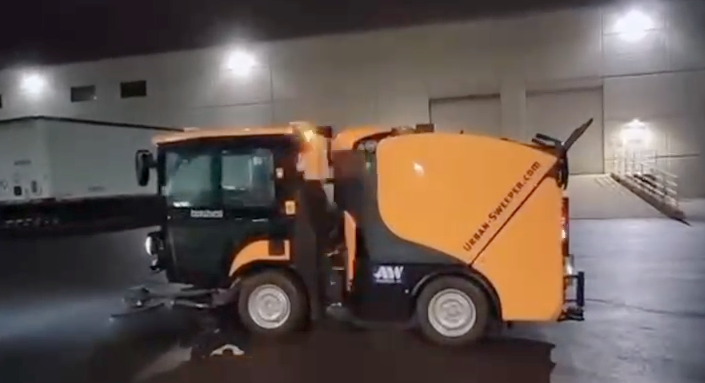 Urban-Sweeper S2.0 Autonomous at IMI factory in Chicago, USA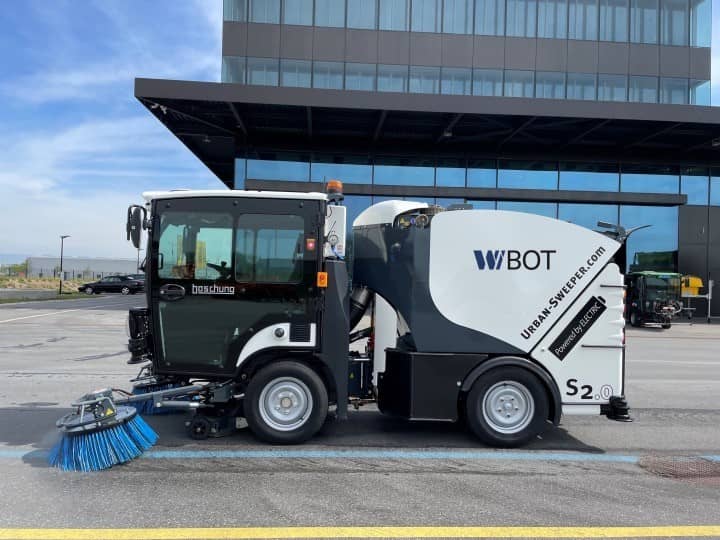 Urban-Sweeper S2.0 Autonomous in Payerne Industrial Park, Switzerland