The 2023 World Internet of Things Exposition and the 4th China(Wuxi)IOV industry Development Summit forum held in Wuxi in October. During the period, Xidong New Town Business District carried out IoV commercialization verification activities. As a representative enterprise of autonomous driving in sanitation field, Autowise.ai presented its autonomous sweeper fleet led by Autowise V3. At the forum, Mr. Xiaohua Qin, the deputy director of Wuxi Industry and information Technology Bureau, and Mr. Yanye Tang, Vice President of Product and Operation of Autowise.ai, announced the autonomous sweeper officially launched.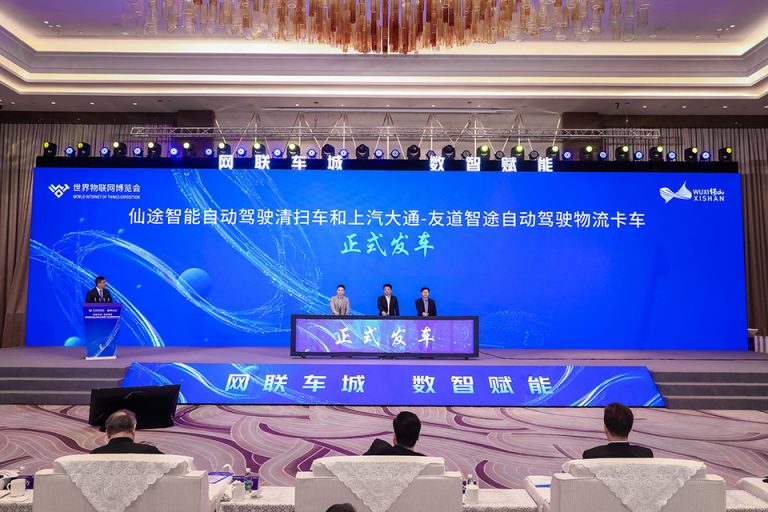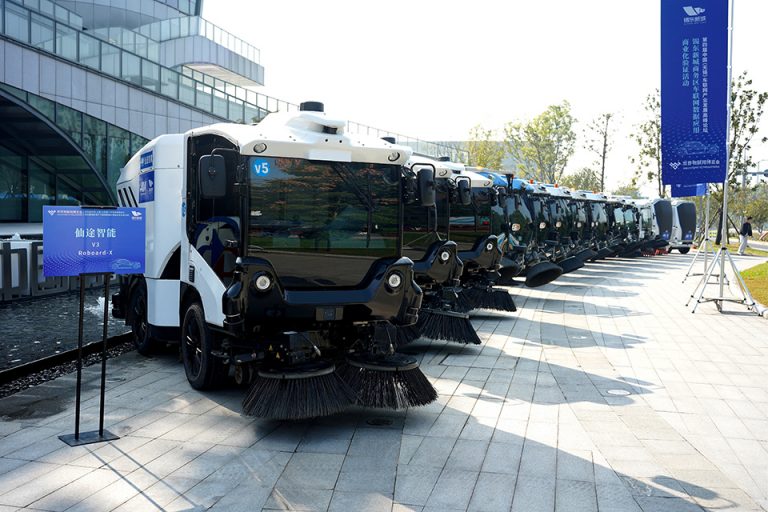 With the theme of "commercial validation of IoV data in Xidong business district", the event attracted the participation of a number of top IozV enterprises. As the largest fleet of autonomous vehicles at present, 21 autonomous vehicles led by V3 and Roboard-X from Autowise.ai attracted wide attention from audience and media. The staff from Autowise.ai introduced the test operations and the commercial validation of V3 and Roboard-X.
During this activity, Autowise.ai focused on verifying the scale and normalization of the operation of the autonomous sweepers on urban open roads. Starting from January 2022, Autowise.ai has been implementing the autonomous sweeping operation in Xidong New City of Wuxi, and the project has been operating on a large-scale and normalized basis, and showed great achievements with zero accidents. In November last year, the new Autowise V3 joined the Wuxi project to carry out autonomous cleaning operations on Runxi North Road, Jiaoyang Middle Road and other operating areas. At the launching ceremony of Intelligent Connected Vehicle held in Wuxi on the March 1st 2023, Autowise.ai was awarded the Wuxi Intelligent Connected Vehicle Demonstration Operation License 'XT-0001' demonstrating the landmark achievement of Autowise.ai's project in Wuxi from 'demonstration application' into 'demonstration operation'. In June this year, Autowise.ai won the bid of 2023-2025 Intelligent Sanitation Integration Project of Wuxi Xidong New business District, including nearly 9 million square meters road cleaning and more than 4 million square meters green cleaning. Autowise.ai is gradually deploying hundreds of autonomous sweepers V3 to complete the cleaning task.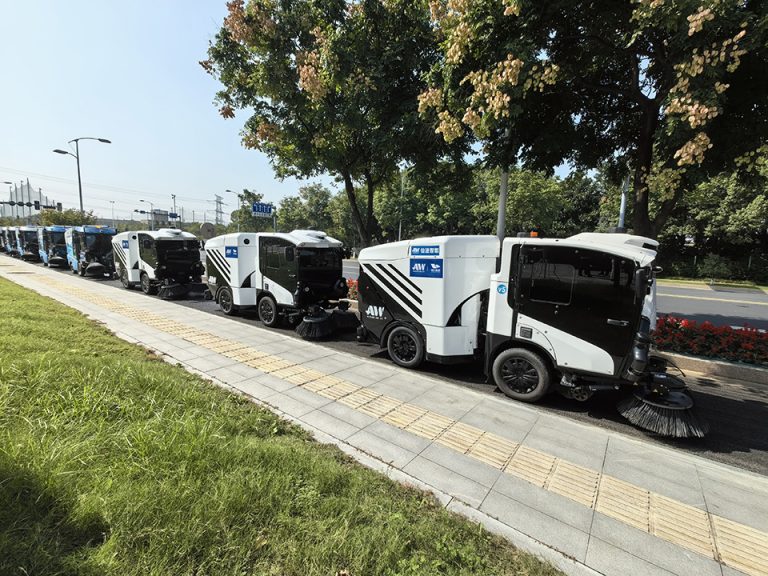 Autowise V3 is a pre-loaded autonomous sweeper fully developed by Autowise.ai. The vehicles integrate LiDar, millimeter wave radars, cameras, HD maps and other data sources for real-time perception, to achieve accurate coverage cleaning, curbside cleaning, obstacle avoidance, collision avoidance, automatic garbage dumping and autonomous parking. Compared to the same size sweeper, V3 is equipped with twice the size of the freshwater tank and three times the size of the aste hopper, tripling the overall sweeping efficiency.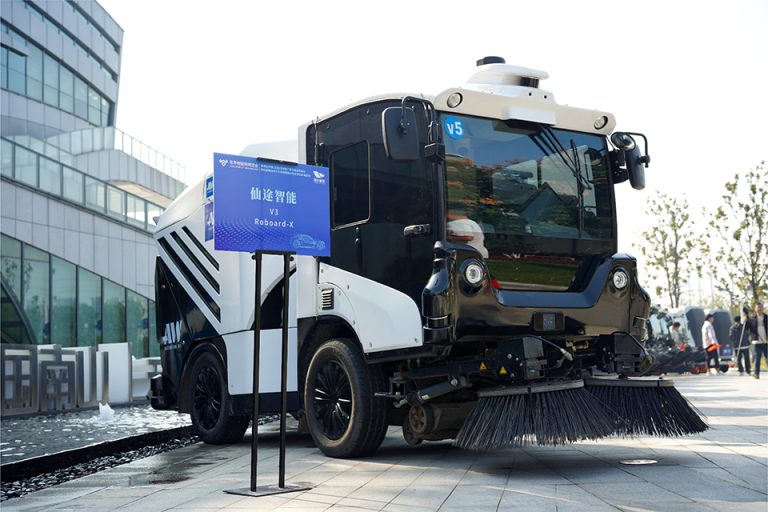 At present, Xidong New Business District has built a more advanced roadside and platform infrastructure for IoV to meet the growing needs of ICV enterprises and research institutes. Thanks to the good roadside unit foundation in Wuxi, Autowise.ai autonomous sweeper can locate and sweep more accurately. The large-scale production and application of Autowise V3 will also bring a yearly decline of supply chain costs, and promote the commercial landing of autonomous driving sanitation in more cities.
At the same time, the 2023 World Internet of Things Exposition was held in Wuxi Taihu International Expo Center. Autowise.ai's self-developed AW Roboard-Space appeared in the Special Vehicle Application Scenario Exhibition Area in Hall B1.Roboard-Space is built based on the autonomous platform Roboard-X, which is mainly used for passenger transfer, with 2 rows of seats in the vehicle, which can take 4-6 people, and is suitable for multi-scenario applications such as urban arterial roads, community parks, terminals and airports, etc., with high efficiency, flexibility, safety and stability.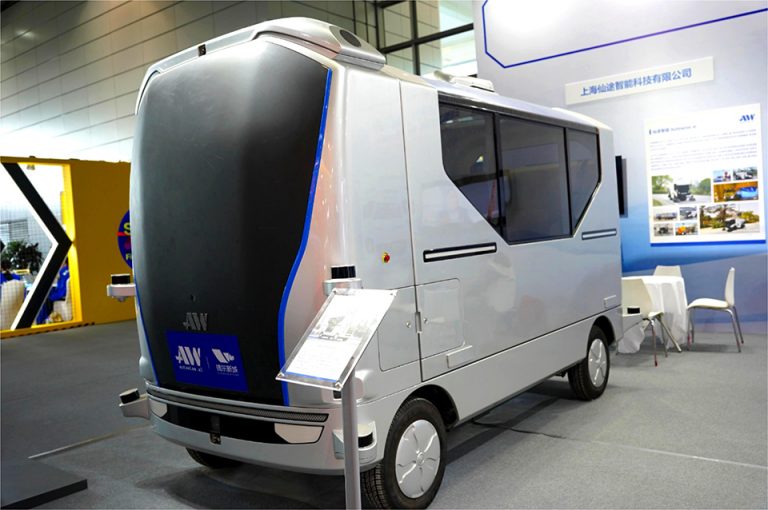 Autowise.ai will maintain empowerment in both technology and operation, and continuously explore more possibilities for large-scale commercial landing of autonomous driving.