On March 2, Shanghai Municipal Commission of Economy and Informatization released the list of "Specialized and Sophisticated SMEs" (the second batch). Autowise.ai was honored to be on the list.

"Specialized and Sophisticated SMEs" is a major project implemented by the state to lead small and medium-sized enterprises to embark on the road of " Specialized, Refinement, Differential and Innovation", enhance independent innovation ability and core competitiveness, and constantly improve the quality and level of development. The Certification of "Specialized and Sophisticated SMEs" requires an enterprise to meet the six indicators of specialized, refined, differential, innovative, industrialized and productive. The selected enterprises are the leading enterprises focusing on niche markets, mastering key core technologies, strong innovation ability, high market share, excellent quality and efficiency, which are the important foundation for the construction of a strong manufacturing and cyber power nation.
Specialized technical support
Autowise.ai, established in 2017, is a technology provider specializing in the research, development, sale, and service of autonomous driving technology. It took the lead in applying autonomous driving technology to urban sanitation scenarios and become a leading company in the commercialization of autonomous driving. Autowise team members come from top Internet companies and well-known automakers, with many years of relevant development experience, and master the full-scene technical capabilities of autonomous driving from Robotaxi, Robotruck to Robosweeper. Autowise.ai is also continuing to bring in high profile talents from home and abroad. The professional technical team is an important guarantee for "Specialized and Sophisticated SMEs".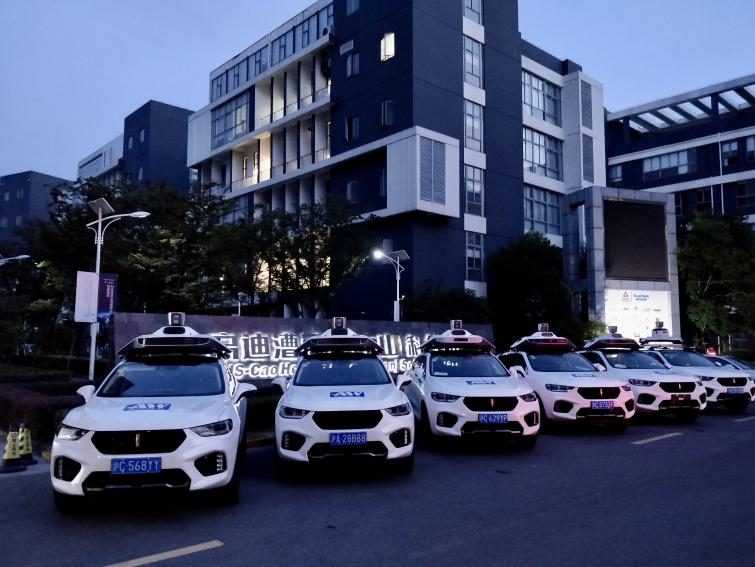 The Robotaxi fleets established by Autowise.ai in 2017
In the past five years, Autowise.ai has continued to deepen the commercialization of autonomous driving technology. In 2017, Autowsie.ai established one of China's earliest Robotaxi fleets in Shanghai. In 2019, Autowsie.ai received the world's first road test license for autonomous sweepers, and finally selected urban road sweeper (truck chassis) as the first commercialization scenario. Autowise's products cover different models from 1-18 tons and are widely used in a variety of complex indoor and outdoor scenarios. In 2022, Autowise.ai released the new self-developed autonomous road sweeper V3 and achieved the pre-loaded and mass production.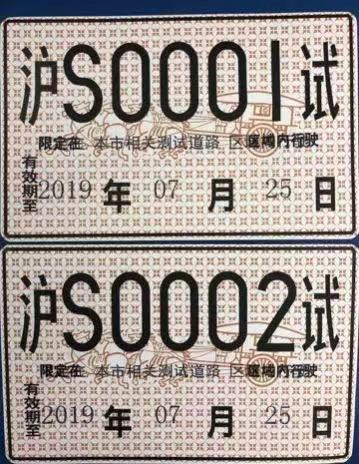 The world's first road test license for autonomous sweepers obtained by Autowise.ai
Internationalization and specialization
Autowise.ai has global talent, technology, operations, and service systems and its products and services have been deployed in Germany, Switzerland, the United States and other developed countries in Europe and America. Many projects in the Middle East, Europe and other countries are making steady progress. So far, Autowise.ai has deployed nearly 200 autonomous sweepers in more than 20 cities around the world. Autonomous sweeper needs to meet higher requirements in international market in terms of policies and regulations, safety, service system and other aspects. Autowise.ai can be recognized by overseas markets means that its autonomous driving ability has crossed the gap from verification to commercialization. In the future, Autowise.ai will continue to expand oversea market and global business.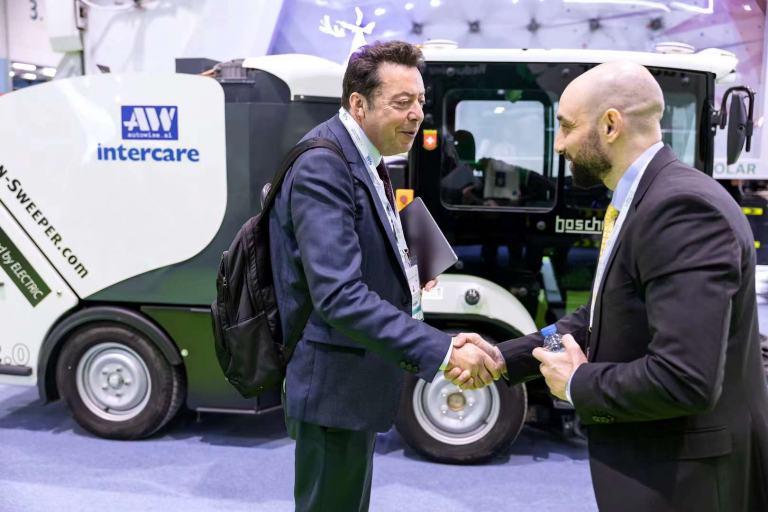 Autowise.ai made an appearance at World Future Energy Summit 2023 (ABU Dhabi, UAE)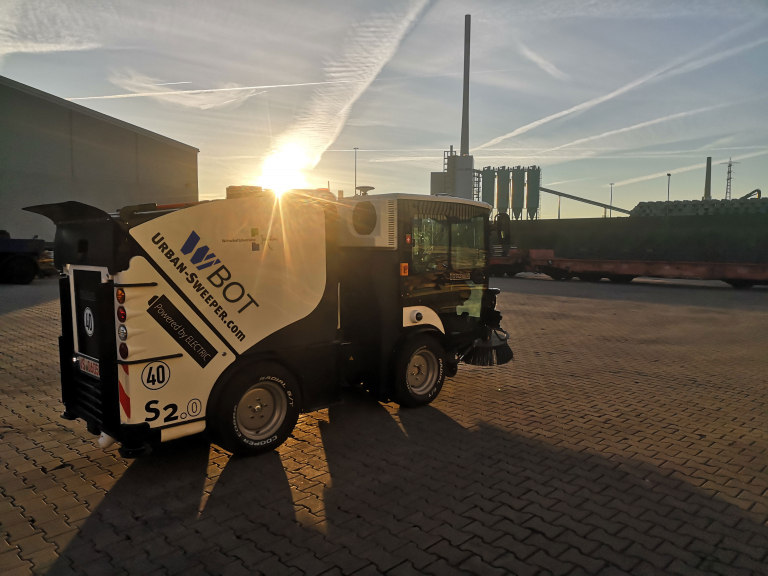 Autowise. ai autonomous sweeper at a large logistic port in Duisburg, Germany
Autowise.ai always stays on the path of development,with the launch of its self-developed pre-loaded autonomous sweeper V3 and its self-developed autonomous platform Roboard-X. Autonomous sweeper V3 is equipped with industry-leading autonomous driving system, large freshwater and wastewater tank. Compared with the same class of small sweepers,V3's cleaning efficiency has tripled, and overall operating costs have decreased by 30% without safety accidents. AW Roboard-X can realize multi-scene upper X transformation, and adopts cab-less design with high-tech appearance. At present, AW Roboard-X has realized the X of passenger vehicle (AW Roboard-Space), logistics vehicle (AW Roboard-Van) and sweeper (AW Roboard-Sweeper). It can fully support efficient reuse in different scenarios, which marks the rapid expansion of Autowise.ai to the full application scenario in smart city field.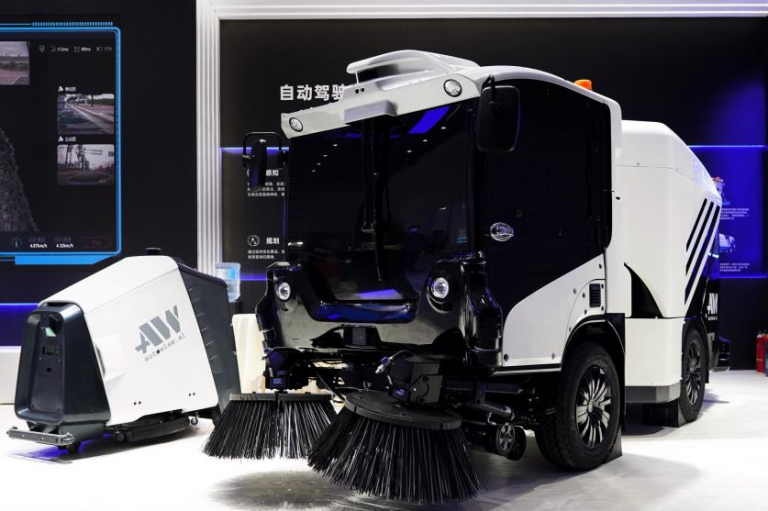 Autowise V3 launched at WAIC 2022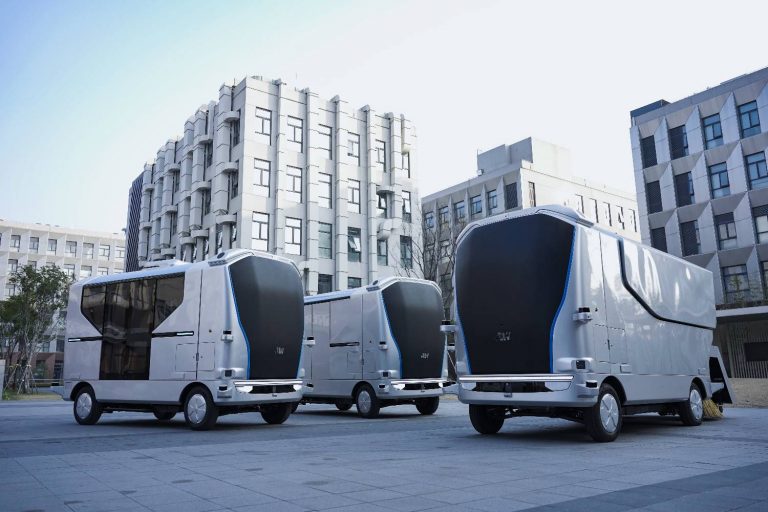 Autonomous platform Roboard-X fully supports multi-scene upper X transformation
Autowise.ai will play a leading role as 'Specialized and Sophisticated SMEs'and continue to promote the commercialization of autonomous driving by leveraging its leading autonomous driving technology and rich experience in commercialization.