On the morning of March 1st, the launching ceremony of Intelligent Connected Vehicle was held in Wuxi. Du Xiaogang, Secretary of the CPC Wuxi Municipal Committee, attended the event and announced the launch of the vehicle. Zhang Zhen, Zhang Lijun and Zhou Wendong, the Deputy Mayors of Wuxi also attended the event. Autowise.ai presented its self-developed pre-load autonomous sweeper V3 and the autonomous platform Roboard-X. As a representative enterprise in smart sanitation field, Autowise.ai was awarded the Intelligent Connected Vehicle Demonstration Operation License.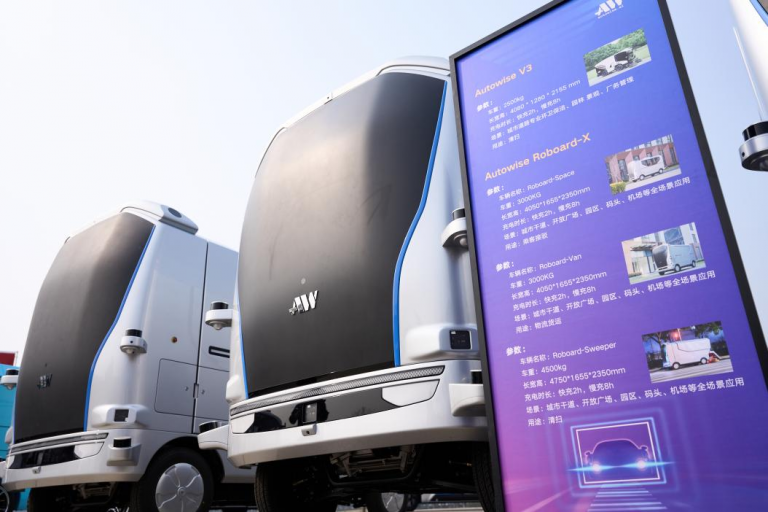 Autowise Roboard-X made an appearance at the ceremony
From "demonstration application" to "demonstration operation"
The event brought together many smart connected vehicle brands, and Autowise V3 was the only pre-loaded mass-produced autonomous sweeper, attracting wide attention from audience and media. Mr. Tang Yanye, Vice President of Product and Operation at Autowise.ai, was interviewed by the media and introduced the test operations of V3 and Roboard-X.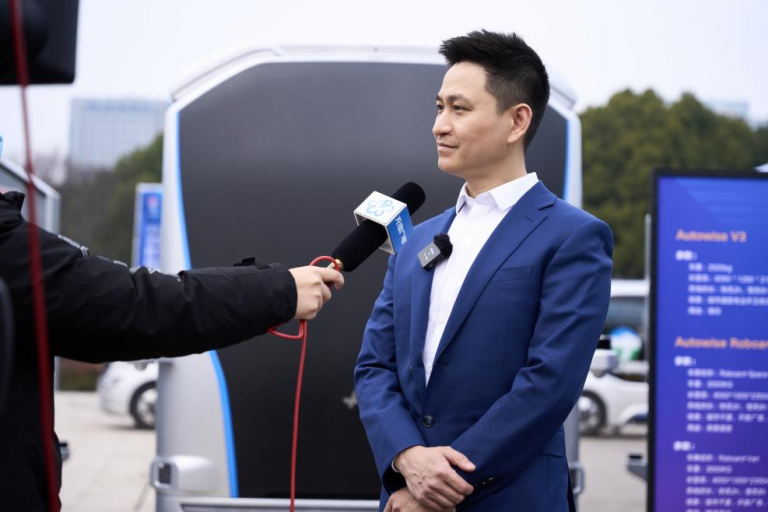 Mr. Tang Yanye, Vice President of Product and Operation at Autowise.ai, interviewed by the media
As a representative enterprise of ICV which has entered the actual operation stage, Autowise.ai was awarded the Wuxi Intelligent Connected Vehicle Demonstration Operation License 'XT-0001', demonstrating the landmark achievement of Autowise.ai's project in Wuxi from 'demonstration application' into 'demonstration operation'. At the same time, Wuxi Xiantu Intelligent Technology Co., Ltd. also signed an investment project with Redpoint China to accelerate the integration of financial resources into industrial development.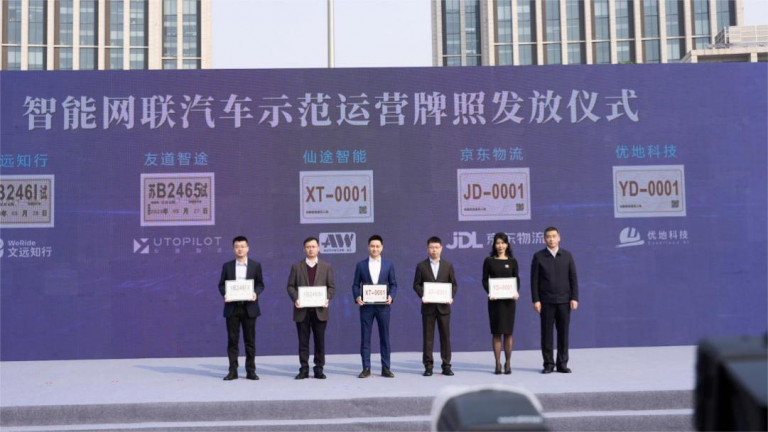 Zhang Zhen, Deputy Mayor of Wuxi, awarded Autowise.ai the Intelligent Connected Vehicle Demonstration Operation License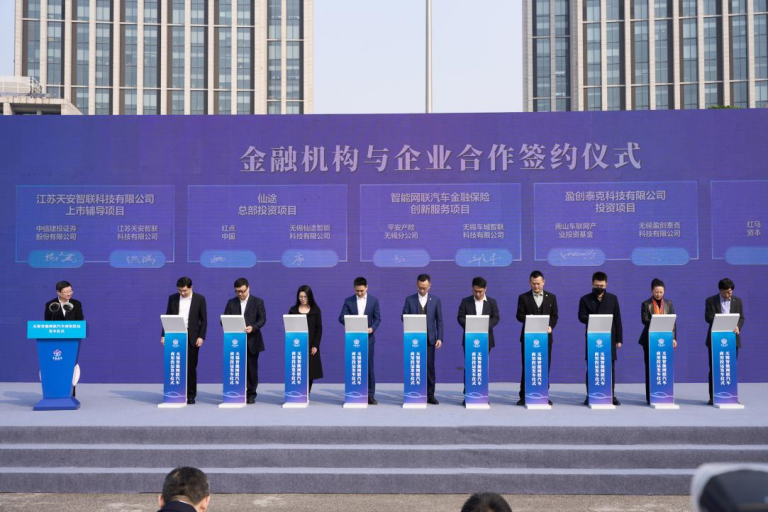 Pre-loaded mass-produced autonomous vehicle boosts smart cleaning by reducing costs and increasing efficiency
Autowise.ai-Wuxi Xishan Business District Project includes over a million square meters of road cleaning and hundreds of thousands square meters green cleaning. It has been more than a year since the project started operation in January 2022, with good performance and gradually expanding in scale. In November last year, the new Autowise V3 joined the Wuxi project to carry out autonomous cleaning operations on Runxi North Road, Jiaoyang Middle Road and other operating areas.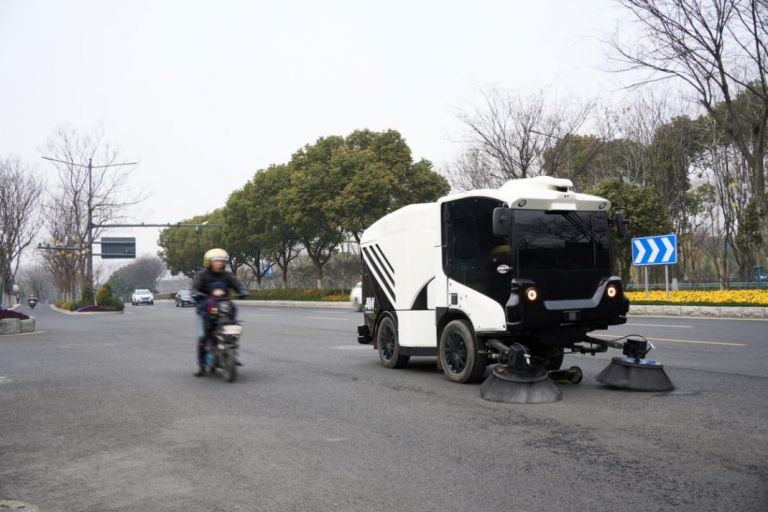 "An autonomous sweeper can work continuously for 16 hours, sweeping 5 km per hour, covering the workload of 10 to 20 sanitation workers in a day. Thanks to Wuxi's good roadside unit foundation, autonomous sweepers can locate and clean more accurately." The staff from Autowise.ai introduced, "Traditional sanitation workers facing problems like heavy labor intensity, poor working environment and serious safety issues. Autonomous driving technology can well compensate for these pain points and also significantly reducing operating costs." Compared to the same size sweeper, Autowise V3 is equipped with twice the size of the freshwater tank and three times the size of the waste hopper, tripling the overall sweeping efficiency. With the AV-kit, the operating cost of V3 is reduced by 30%, and the traffic accidents can also be avoided.
A multi-purpose next-generation autonomous platform was unveiled
At this ceremony, Autowise.ai also brought the new self-developed autonomous platform Roboard-X, which can realize multi-scene upper X transformation. It has realized the X of passenger vehicle (AW Roboard-Space), logistics vehicle (AW Roboard-Van) and sweeper (AW Roboard-Sweeper), with a cab-less design. Roboard-X can fully support efficient reuse in different scenarios. This is also the first time that Roboard-X has been shown in public in China since its release in January, 2023.
Autowise.ai will continue to optimize product performance, improve the level of refined management in the city, and provide mature model for the large-scale commercial application of autonomous driving.