Since May 2021, two Autowise V2 autonomous sweepers have been put into use on urban roads in Yanta District, Xi'an, China. The operation location is close to the famous scenic spot Dayanta where there is a large traffic volume. This is an important try for Autowise.ai to operate its autonomous sanitation practice in central urban streets.
The autonomous sweeping is operated at the core area of Yanta District, including residential quarters, governments, and schools. Since the landmark Dayanta is near, there is always a huge traffic flow, and thus the traffic conditions are complex and the sweeping tasks are very heavy. By virtue of excellent technologies and experienced operations, Autowise.ai has developed data processing functionalities specific for the traffic conditions. The functionalities, based on a new deep learning algorithm, can avoid the interference of high flow of vehicle and people. Therefore, Autowise.ai autonomous sweepers have been put into practical operation in a very short time, attaching something modern to the ancient capital Xi'an.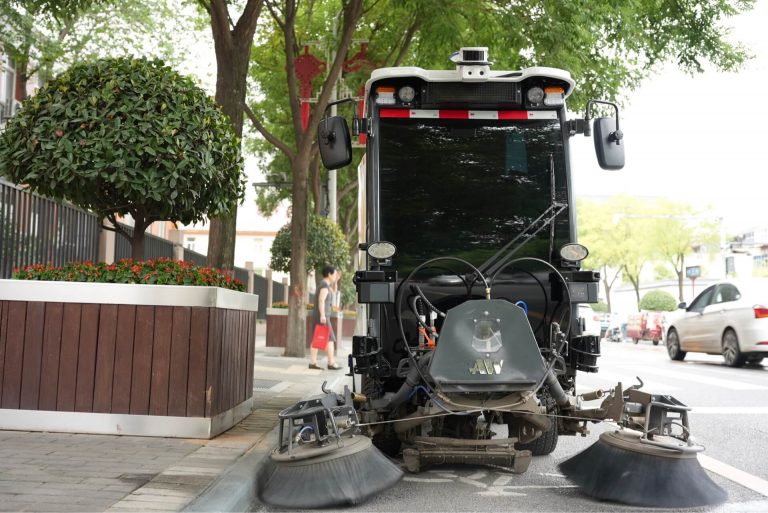 Operation tests indicate that Autowise.ai autonomous sweepers excel ordinary manual sweepers in operation segment identification, curbside driving, and safety avoidance. Autowise.ai's safe driving policy enable autonomous sweepers pre-identify and avoid humans, vehicles, and other objects. The sweepers can also identify curbstones accurately during curbside cleaning. The two Autowise V2 autonomous sweepers had run for a total mileage of more than 2,200km in Xi'an till end of August 2021, as provided an important reference for autonomous sweeping operation in downtown.