On May 8th 2021, Autowise.ai deployed an 18-ton autonomous sweeper truck on the port.
In 2020, Tangshan Port processed 702 million tons of cargo, a year-on-year increase of 7%, and the port's cargo throughput ranked second in the world. However, with such a high level of activities, there has been an increasing impact on the environment.
Causes of Climate change
like so many ports in China, Tangshan port has been a target for carbon dioxide reduction. As the 9th largest port in China. It is an important part of the specialized transportation system for bulk materials such as energy and raw materials from Hebei province.
Studies have found that emissions from diesel engines, commonly used in the freight industry, are significantly more harmful to humans than those from petrol vehicles and more than 30 human epidemiological studies have found that diesel exhaust exposure directly increases cancer risk. With high levels of CO2 emissions, workers at the port of Tangshan are exposed to potential long-term health problems.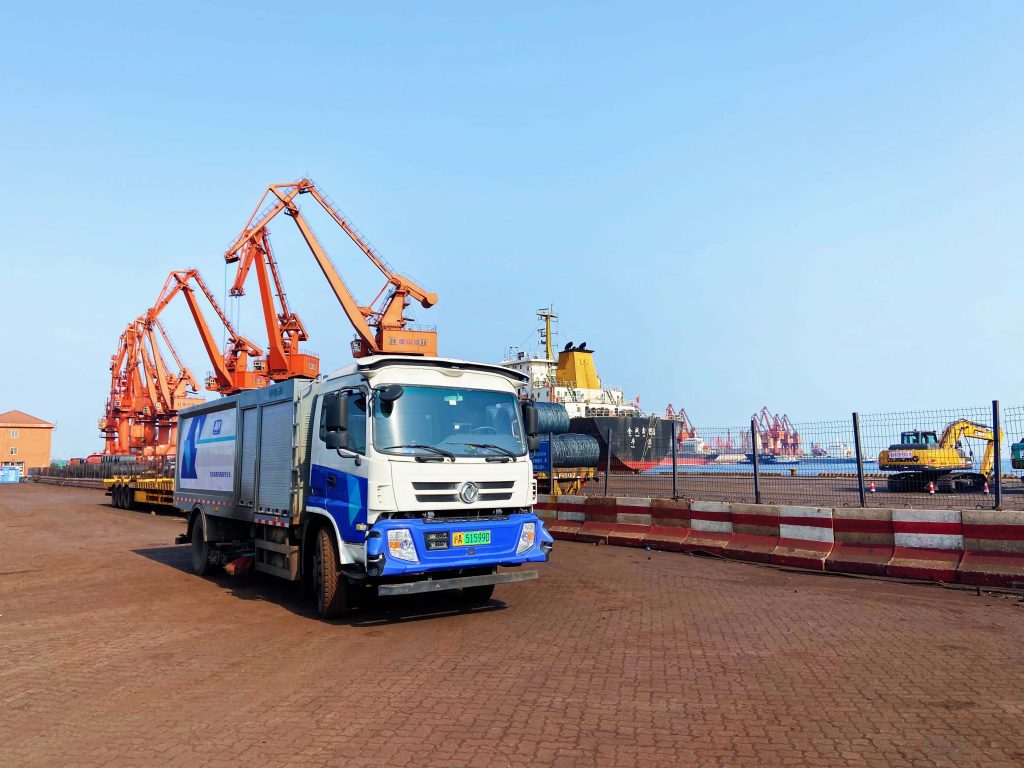 A small step in the right direction
Autowise.ai's deployed vehicles only required one safety control engineer and no worker. This greatly minimised the exposure of workers to CO2 pollution. Additionally, the truck was powered by electricity so produced no CO2. Equipped with a combination of lidars, cameras, and mm-waves radars, the sweeper truckhas a 360° coverage of its surrounding environment. This allowed the sweeper truck to perform various autonomous sweeping functions and high-pressure water cleaning operations in a harsh environment. With more sweepers set to deploy and more environmental measures in place, the port of Tangshan will stand as one of the most vibrant ports in China.