June 30th, 2020 – Autowise.ai today announces the launch of the Urban -Sweeper S2.0 Autonomous driven by WIBOT. A pioneer in the industry, the 100% electric Urban-Sweeper S2.0 Autonomous has now become a fully autonomous street sweeper featuring the most advanced revolutionary technologies.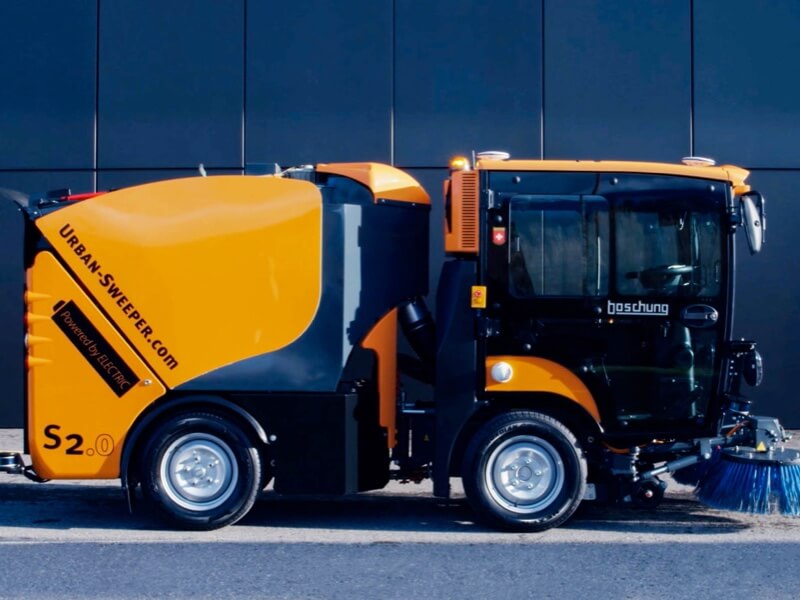 Autowise.ai is a global pioneer in autonomous cleaning technology and was the first to launch and offer commercial autonomous cleaning services both on public roads and private facilities.   Autowise.ai now operates a fleet of over fifty autonomous sweepers, ranging from 2 tonnage to 18 tonnage.  Its current flagship application scenarios include highway cleaning in Shanghai (China), daily city district sanitation in Suzhou (China), metal recycling plant night shift cleaning at Wilhemshaven (Germany) and regular car park cleaning at Phoenix (USA).
Boschung, world leader of Surface Condition Management since 1947 and specialized in the engineering of summer and winter traffic surface clearing equipment, has pioneered the market of street sweepers with the Urban-Sweeper S2.0 since 2013. The articulated street-smart, intuitive and compact 2m³ hopper was engineered and designed for maximum performance in urban landscapes. In 2018, Boschung engineered a new battery system to replace the diesel engine of the sweeper launching the Urban-Sweeper S2.0. The powerful muscle that keeps the vehicle moving, and whose performance determines how efficient the sweeper can be is created out  of innovative materials and designed to optimize the battery's capacity, durability and safety, making this one electric sweeper built to perform. With an autonomy of over 8 hours of work, the Urban-Sweeper S2.0 Autonomous is now driven by WIBOT.
Today, Boschung and Autowise.ai have joined their engineering knowhow throughout the Urban-Sweeper S2.0 Autonomous driven by WIBOT, making the one sweeper smarter than ever. Equipped with a combination of lidars, camera, millimeter radars and GNSS, the sweeper has a 360° coverage of its surrounding environment. The accurate and efficient recognition algorithm allows the sweeper to track all objects in sight simultaneously. The low noise pollution of the electric sweepers enables a 24h use. Autonomous wake-up, autonomous parking, the Urban-Sweeper S2.0 Autonomous driven by WIBOT can not only be used in closed areas, it can safely sweep the public streets with a level 5 certification. The autonomous sweeper performs its cleaning tasks in strict adherence to the operation protocol until cleaning cycle is achieved, leaving no chance to dirt. Switch to manual mode and drive the Urban-Sweeper S2.0 Autonomous, at your own risks!