On July 23, 2021, Autowise.ai planned to deploy autonomous sweepers to clean 12.49 square kilometres of Zhengzhou's economic and technological development zone. However, prior to starting the project, Zhengzhou was unfortunately hit by a typhoon.
Rising floods
The rare torrential rainfall from the typhoon claimed approximately 25 lives and displaced 200,000 people in Henan's provincial capital. The cumulative rainfall in three days was close to a normal year's worth for the city and paralyzed its public transport system. In addition, tree leaves, branches, collapsed pavement debris, mud and sand washed up onto the road.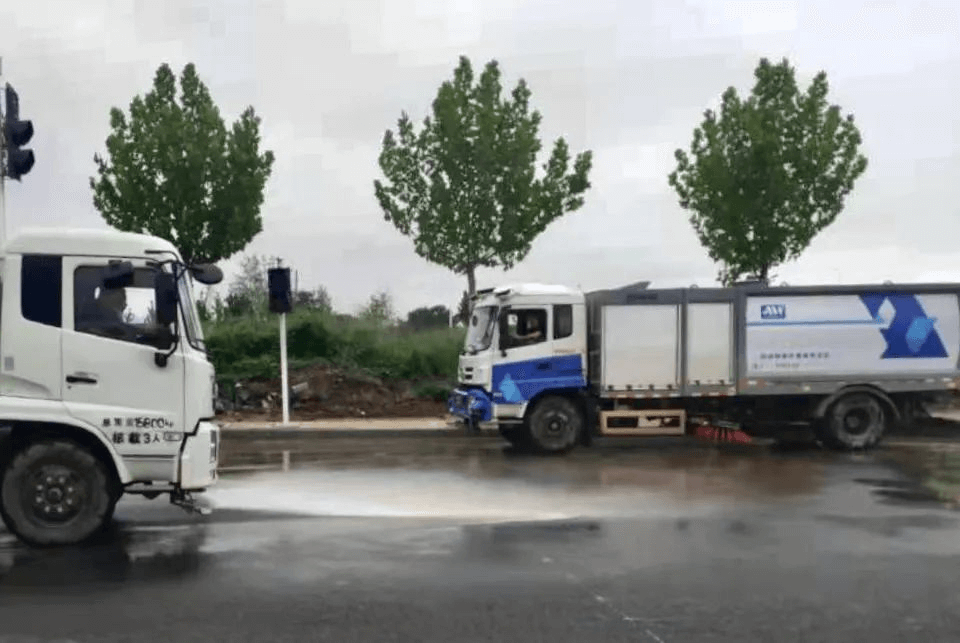 As a result, roads were severely obstructed and caused traffic. The traffic jam and heavy rain made it difficult for the sanitation workers to proceed with their tasks. Yet against all odds, 100 sanitation workers resumed working after the typhoon with the simple goal of restoring regular operations on the roads.
Offering A helping hand
Autowise.ai offered assistance by deploying 17 Autonomous V16 road sweepers. The Autowise V16 road sweepers were equipped with large diameter brushes, sensors, cameras, hydraulic power washers, and automatic garbage dumpers. To begin the sanitation workers cleared the larger debris from sections of the road allowing the Autowise V16's to move in and clean up the dirt. The vehicles cleaned and sucked up the leaves, mud, and water. When the garbage tanks were full, the Autowise V16's moved to a designated area to dump the trash allowing the workers to continue work without interruptions.
In total the project only required ten engineers to remotely monitor the sweeper trucks from an online management platform.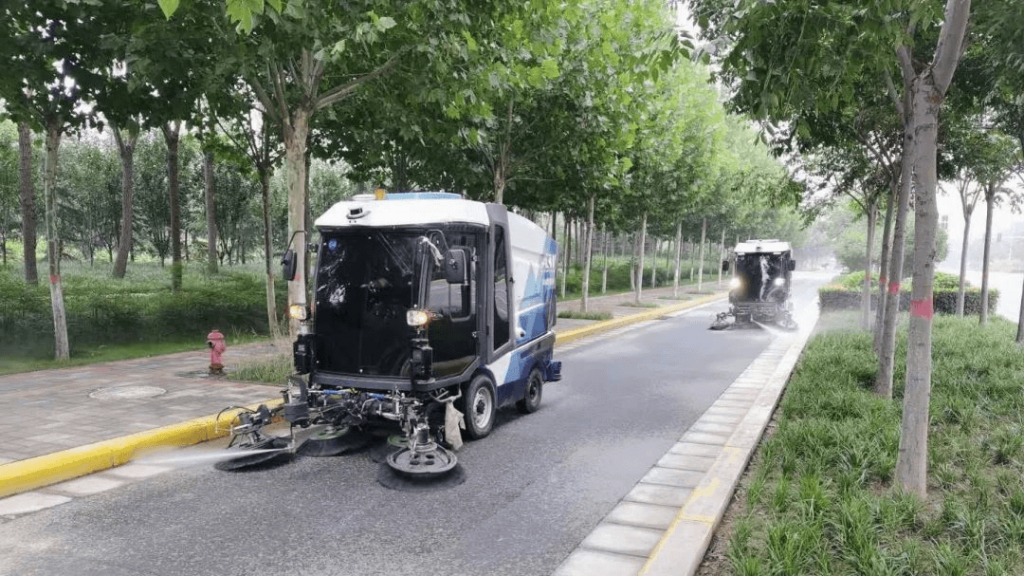 After 48 hours of cleaning operations, the roads in the economic and technological development zone were cleared and travellers were able to commute freely. We wish everyone affected by the disaster a speedy recovery.