On December 10, the overseas edition of the People's Daily promoted the strong growth of "Little Giant" enterprises that support the Chinese economy. The special report highlighted the outstanding impact Autowise.ai has had, and specially tagged the company as "The 'Little Giant' That Went Abroad."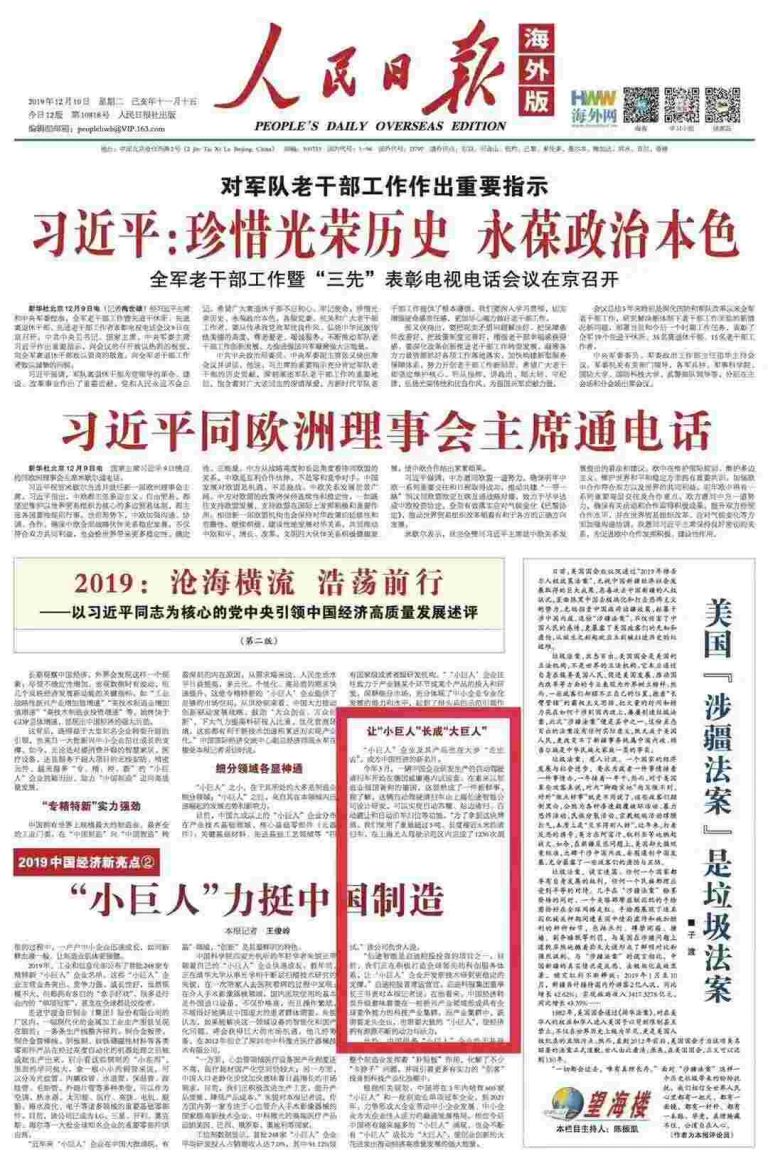 Autowise.ai lauded by the People's Daily
Consumer demand + national support: Intelligent Manufacturing in China
"Little Giant" enterprises are distinct representatives of the "Intelligent Manufacturing in China" label and initiative. These enterprises have gained favor among consumers and in the society due to their high levels of innovation and professionalism. Autowise.ai is considered a "Little Giant" in the field of environmental protection intelligence.
As the "face" of the city, environmental sanitation is a crucial aspect of urban civilization. It is difficult to adapt traditional manual labor to the strict standards and efficiency requirements of sanitation work in this modern era. The involvement of autonomous sweeper fleet transforms cleaning, and makes urban sanitation more efficient, eco-friendly, and more technologically advanced. The autonomous sweeper fleet also resolves difficulties around sanitation workers working in limited periods and areas, such as rash-hour operation, late-night overtime, and high-risk environments. This ultimately helps to bring about safer working environments.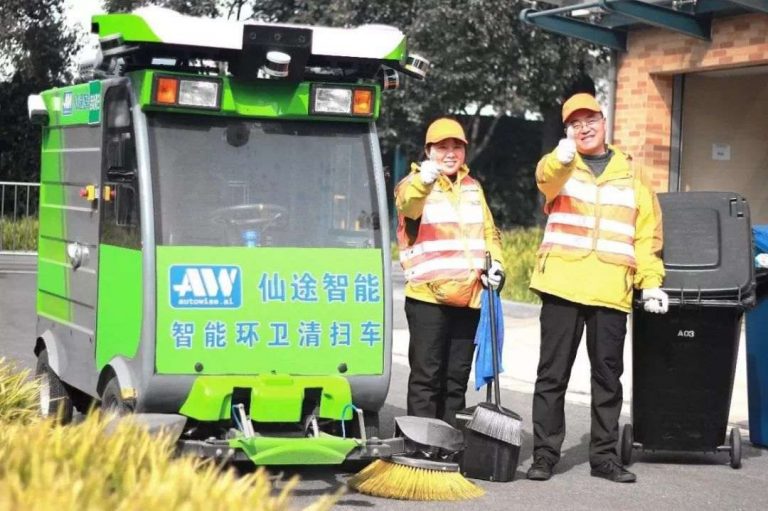 Under the strong promotion of national policies, Autowise.ai has gained the support of several local governments, and managed to commercialize and operate its products and solutions in some cities, including Shanghai, Beijing, Wuhan, and Xiamen. The Shanghai Urban Construction Group — a large state-owned enterprise with investments that include the Shanghai Tunnel Engineering Co., Ltd. — has reached a long-term strategic cooperation with Autowise.ai to carry out cleaning operation in Pudong New Area, Binjiang Avenue, Wujiaochang Central, and other areas. This is with the goal of building Shanghai's intelligent urban infrastructure through practical support that spurs on "Little Giant" enterprises under the " Intelligent Manufacturing in China" banner.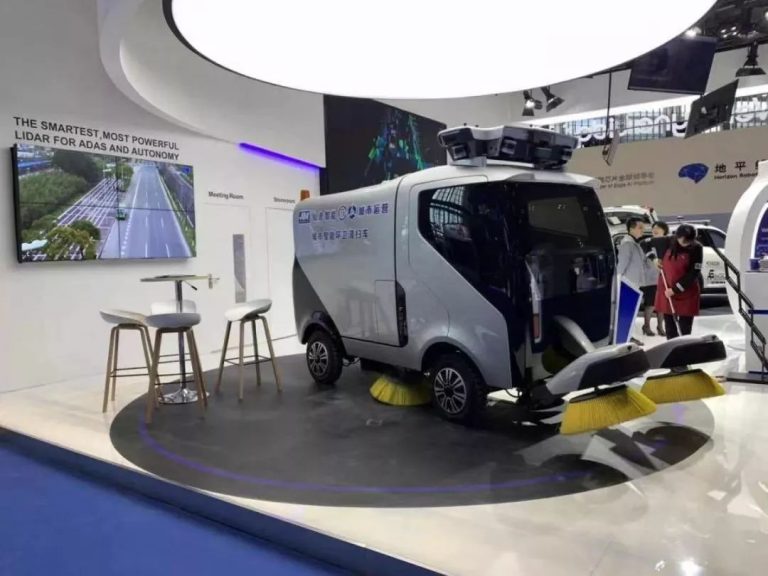 Autowise.ai at the 2018 Shanghai "City Expo". Joint exhibition with Shanghai Urban Construction Group / Tunnel Engineering Co., Ltd.
Autowise.ai goes global in a big way, innovating and showcasing its capabilities across various market segments
Autowise.ai has been deeply cultivating various market segments, with a focus on autonomous driving sanitation vehicles. It has played a leading role in the sanitation industry, and its product portfolio now covers small, medium, and large sweeping vehicle models. Autowise.ai has developed an autonomous driving system with independent intellectual property rights, including core modules such as perception, planning, and control. The autonomous sweeper fleet passed the rigorous road test in the Shanghai Pudong New Area in August 2018, and obtained the world's first test license for autonomous sweeper vehicles in May 2019. Autowise.ai has now obtained road permits in Beijing, Wuhan, Suzhou, Deqing, and other key cities. The capabilities identified by the license and permits are also well-recognized by overseas customers. At present, Autowise.ai has successfully completed a trial run in Wilhelmshaven, Germany with the ALBA Group. It managed to go ahead of the local German autonomous driving company and reach late-stage commercialization cooperation. Autowise.ai has also received several orders for its autonomous sweepers, and will start autonomous driving cleaning services at ports and factories in many cities in Germany and Switzerland simultaneously.
The transformation and upgrading of China's economy has led to the formation of a globally competitive technology industry cluster in emerging industries. As a part of emerging industries and as a globally competitive "Little Giant" enterprise, Autowise.ai will continue to expand abroad and showcase the appeal behind the "Intelligent Manufacturing in China" brand.